Portland Guitar Co. | Portland Oregon | Contact Jay Dickinson-503.245.3276 | jay@portlandguitar.com
---
Portland Guitar Pretty Good Intonation (PGPG) System
---
Engineered Bracing System
---
Portland Guitar Employs an "Engineered Bracing System."
This design produces a top and back with optimal stiffness yet at a significantly reduced mass.
---
Falcate Bracing
Falcate means curved and shaped like a sickle.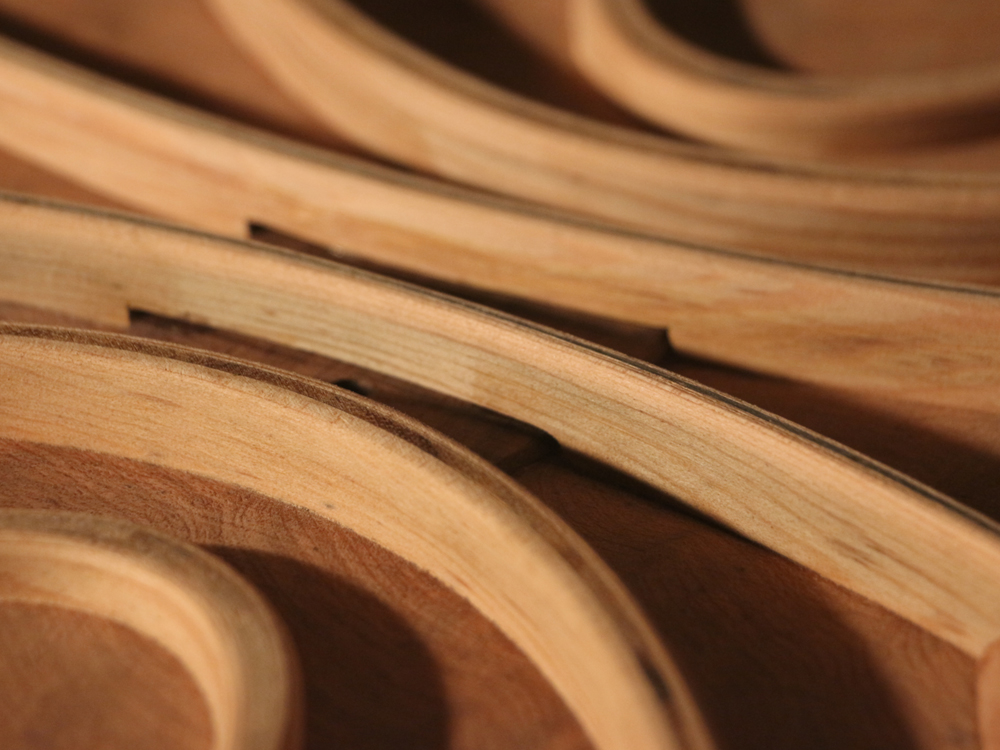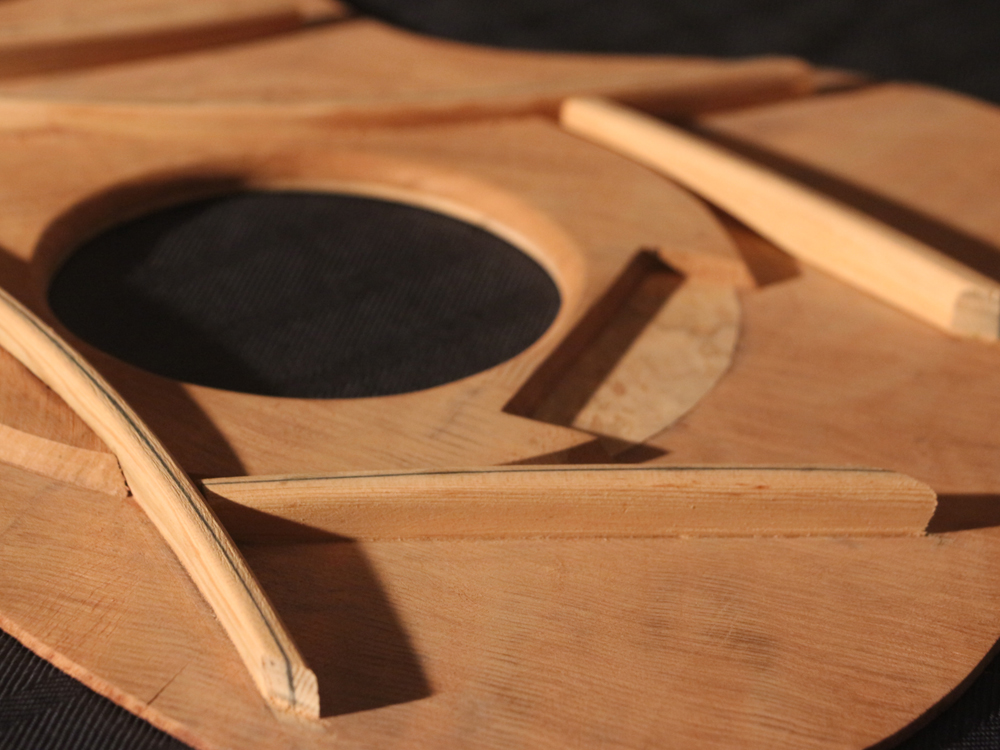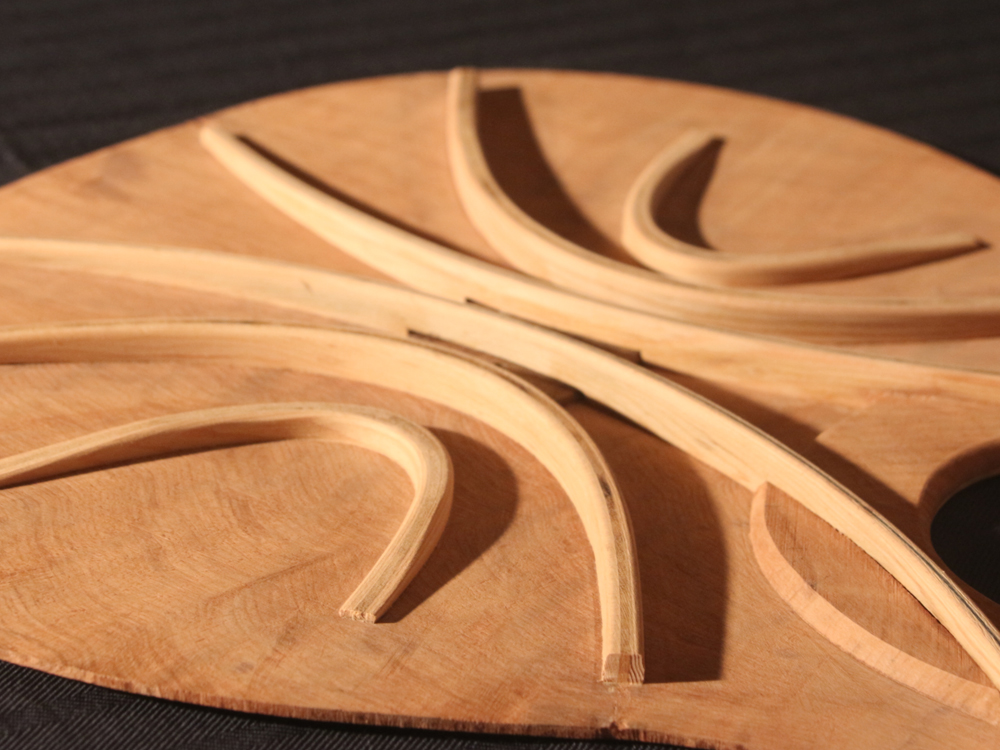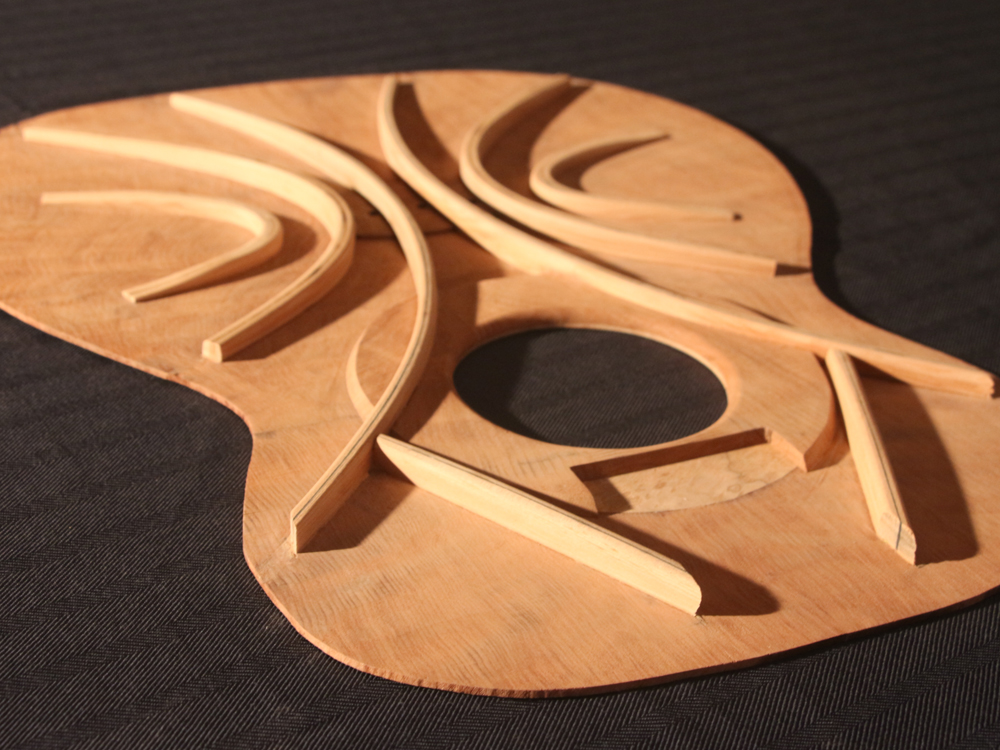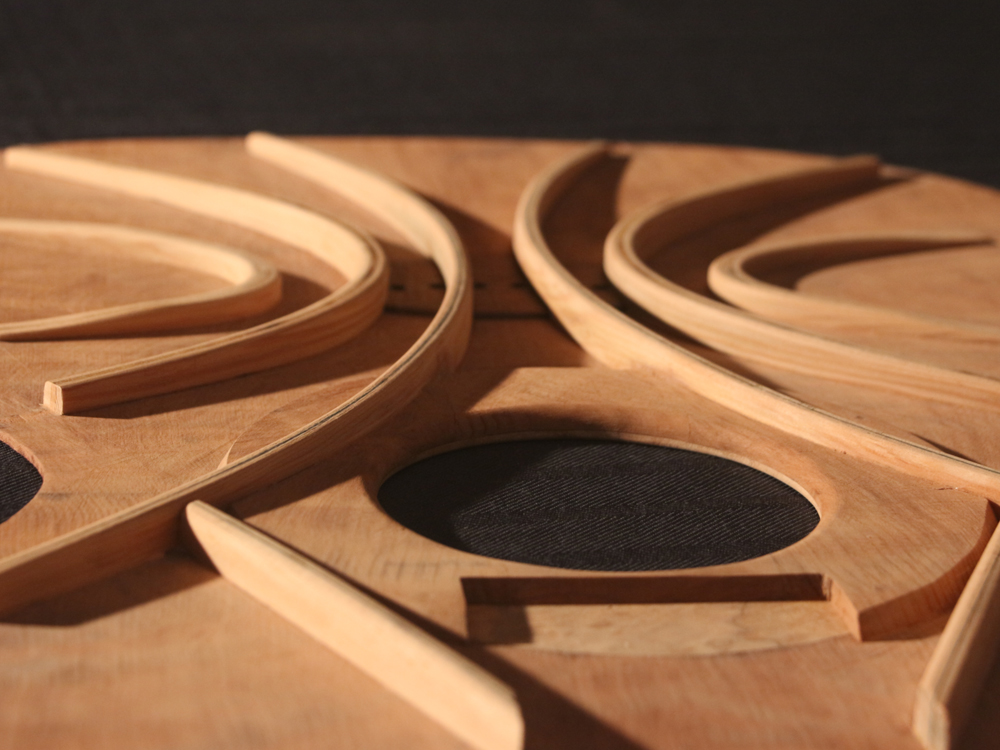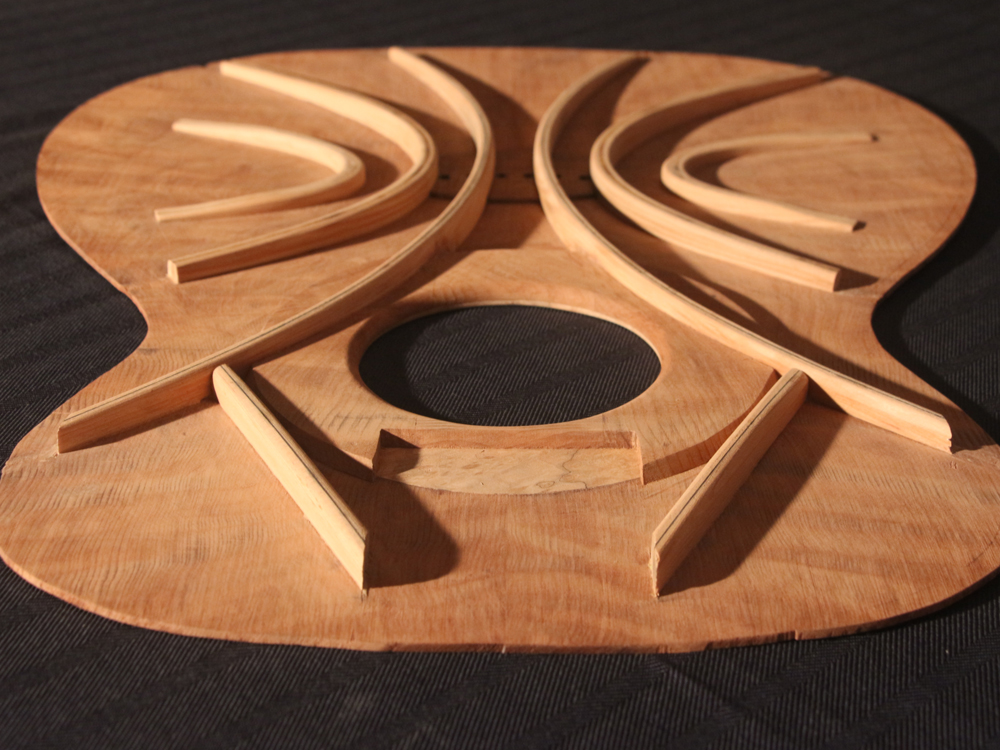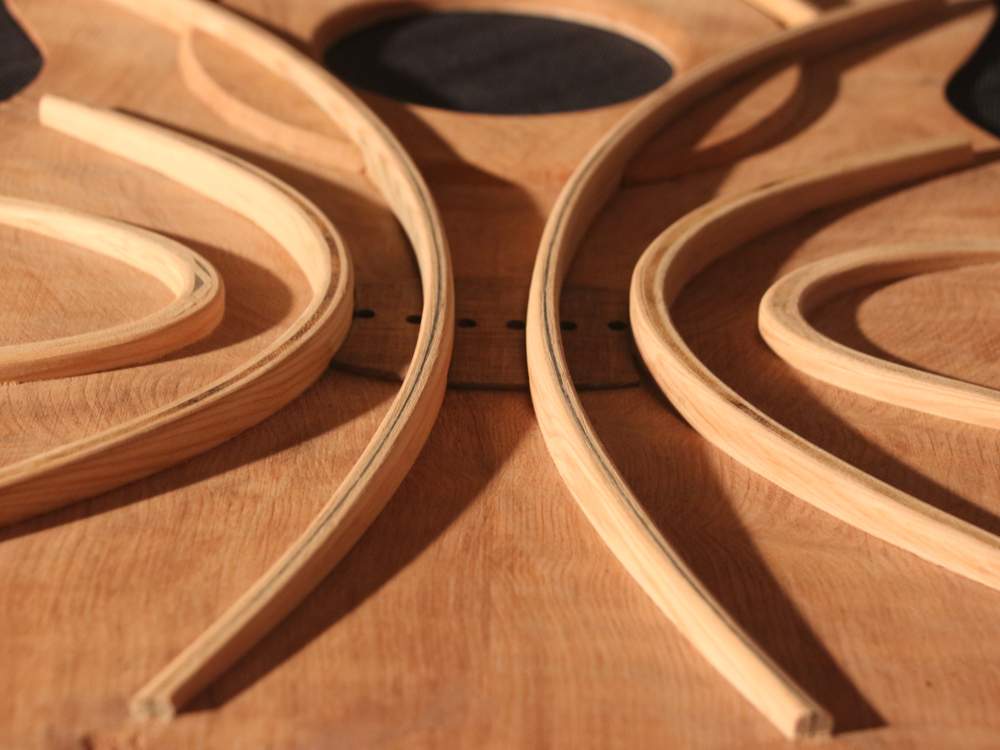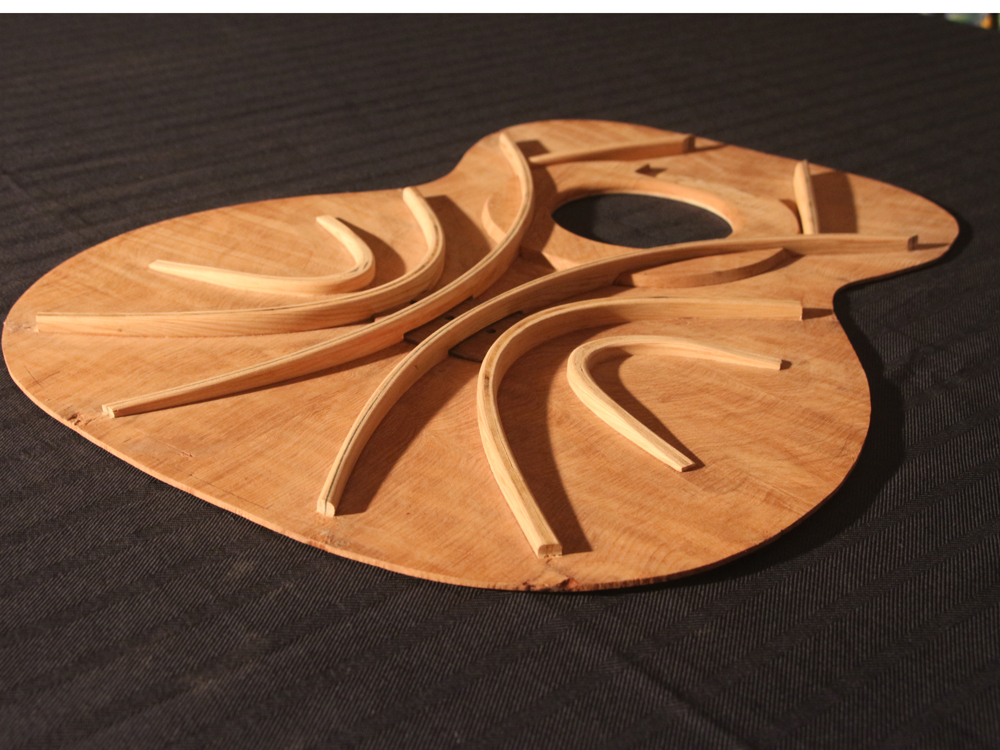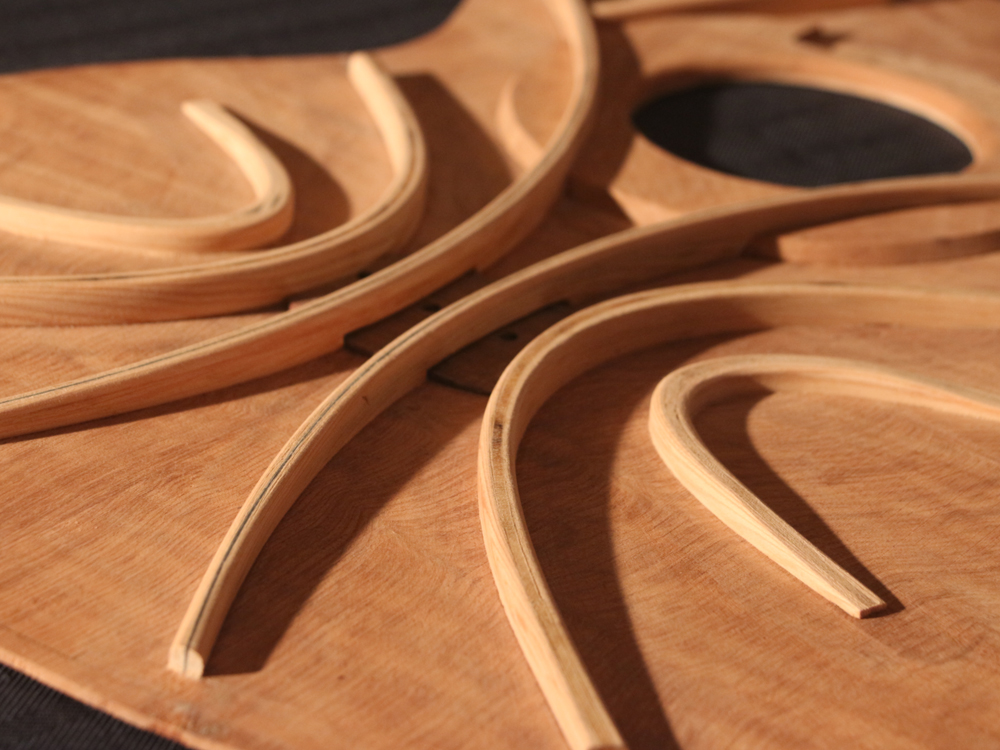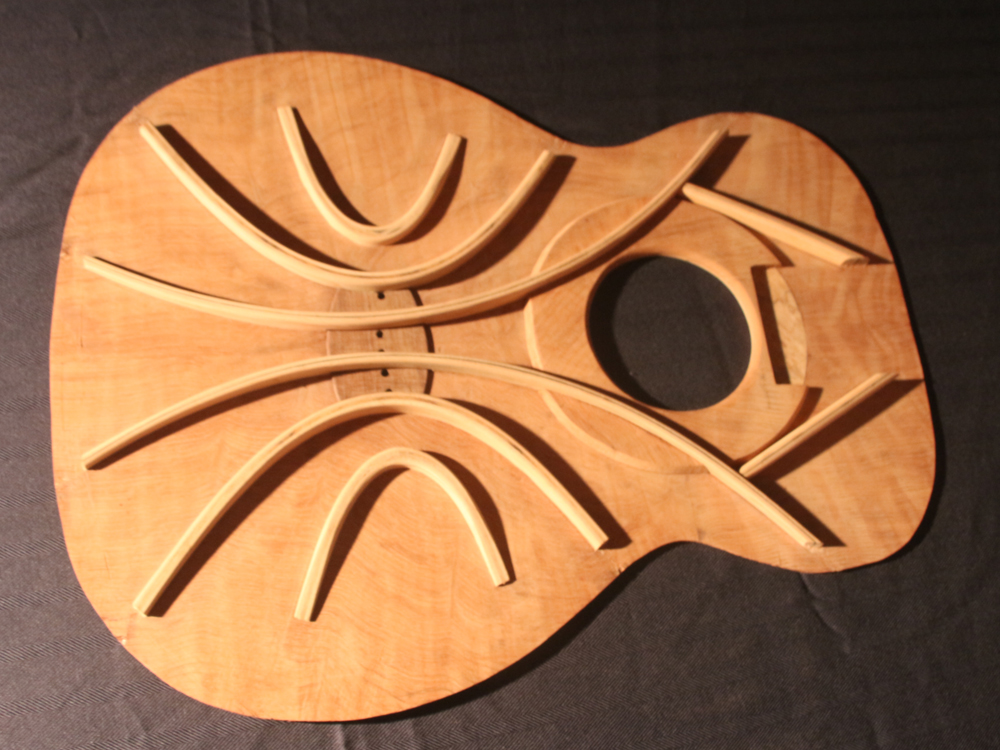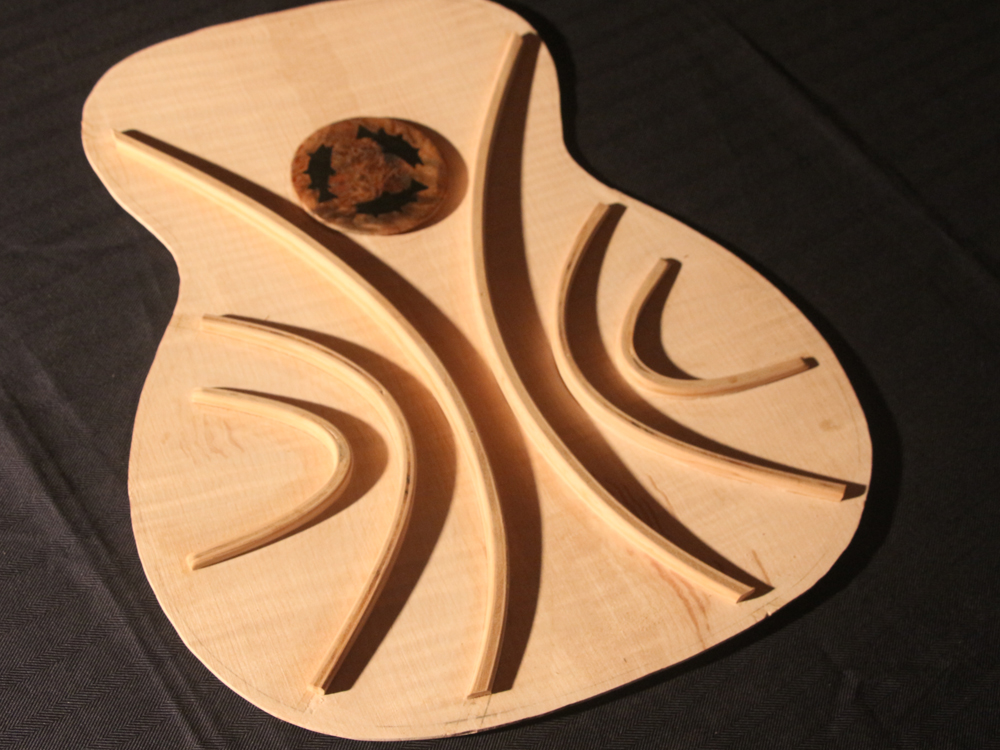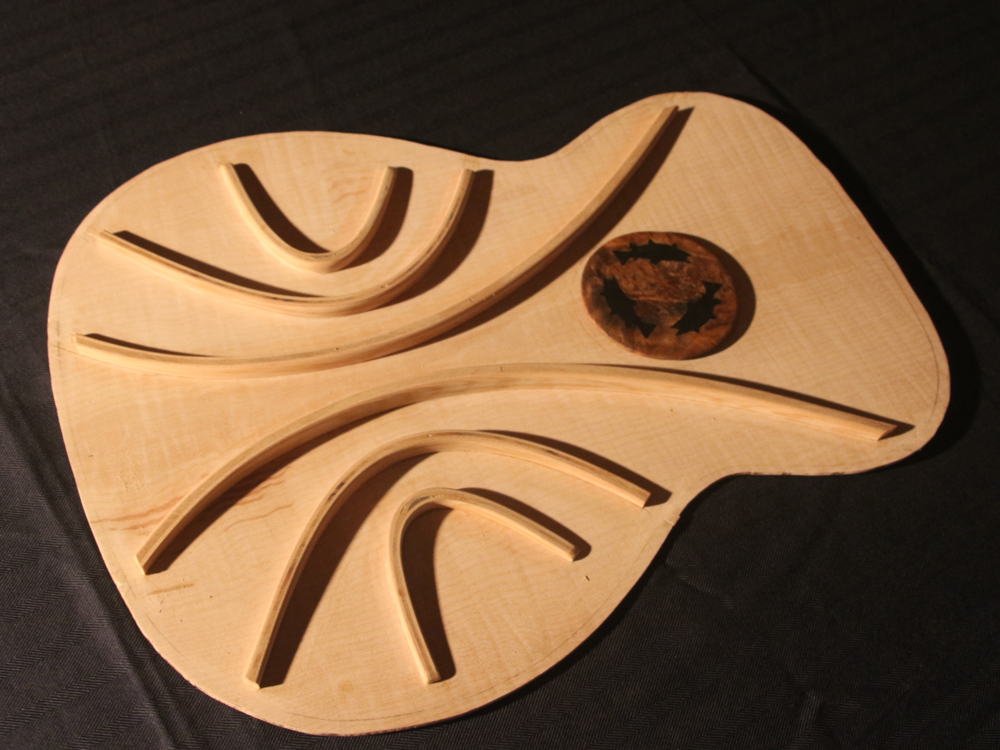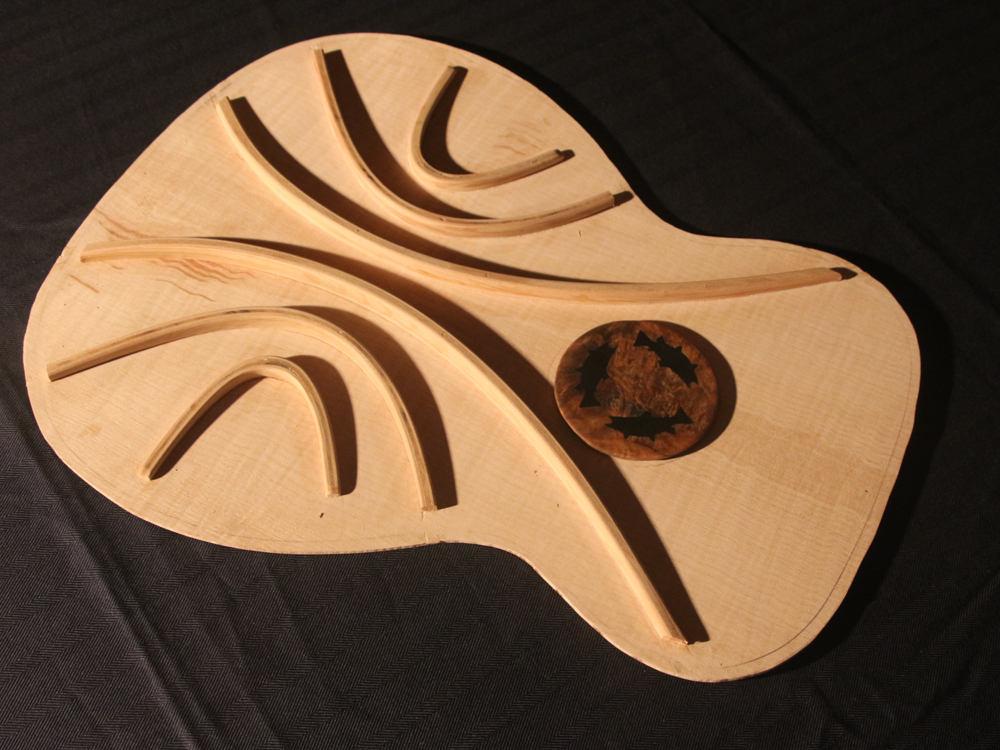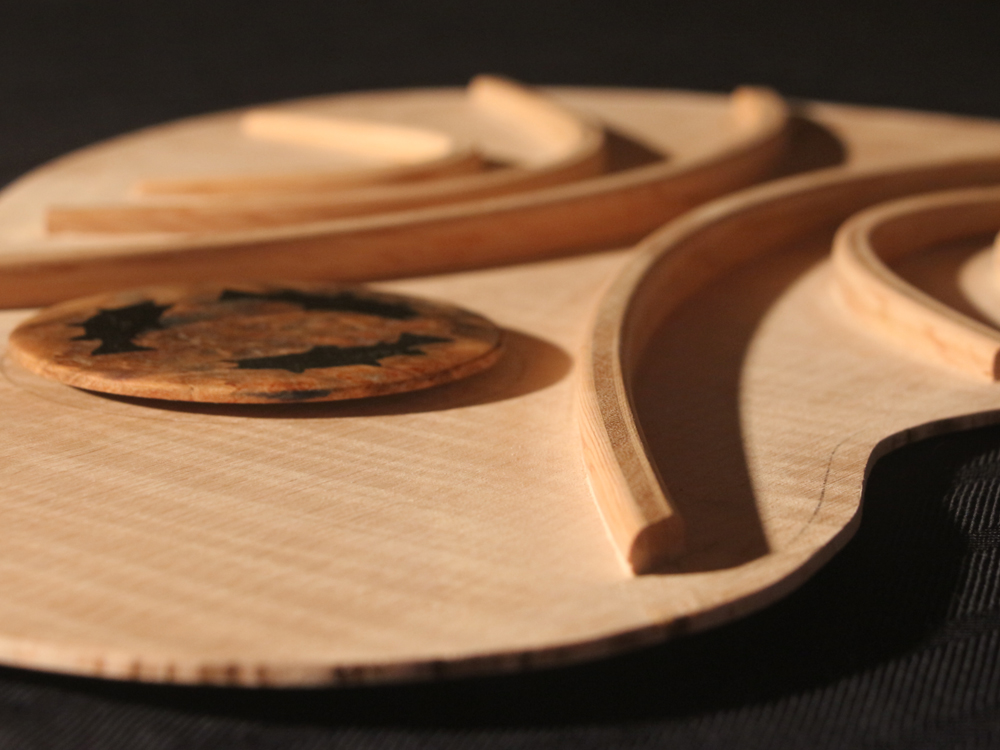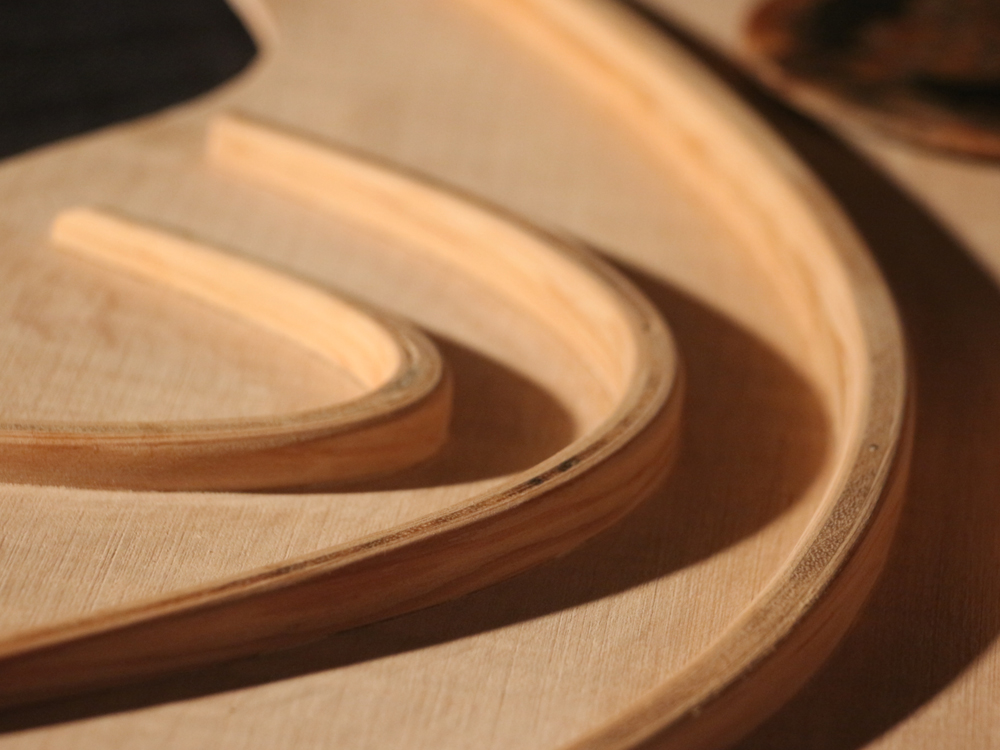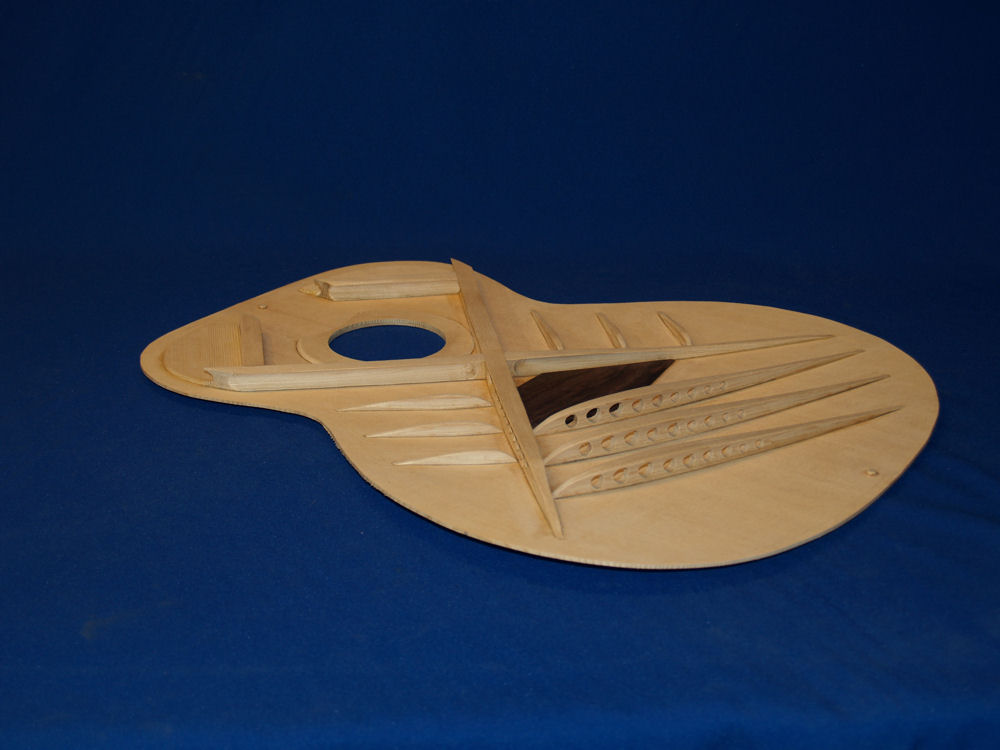 Modified X Brace
The engineered bracing system is initially a traditional X-brace system with several modifications. This top is from a bass guitar, therefore it has three tone bars and finger bars.
In this image you can see several of the modifications to the traditional X-brace system. The bass side of the X-brace is tapered down to reduce its stiffness. There are braces connecting the heel block directly to the X-braces. The sound hole is supported with a reenforcing ring. And most notably the braces are shaped into I-beams with holes cut out.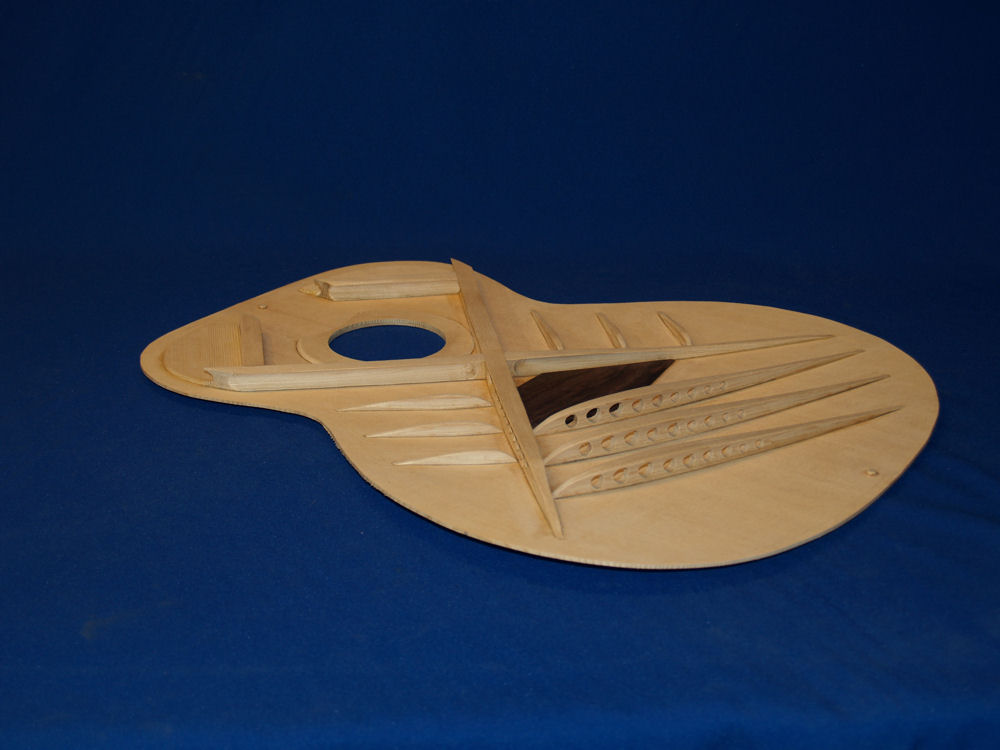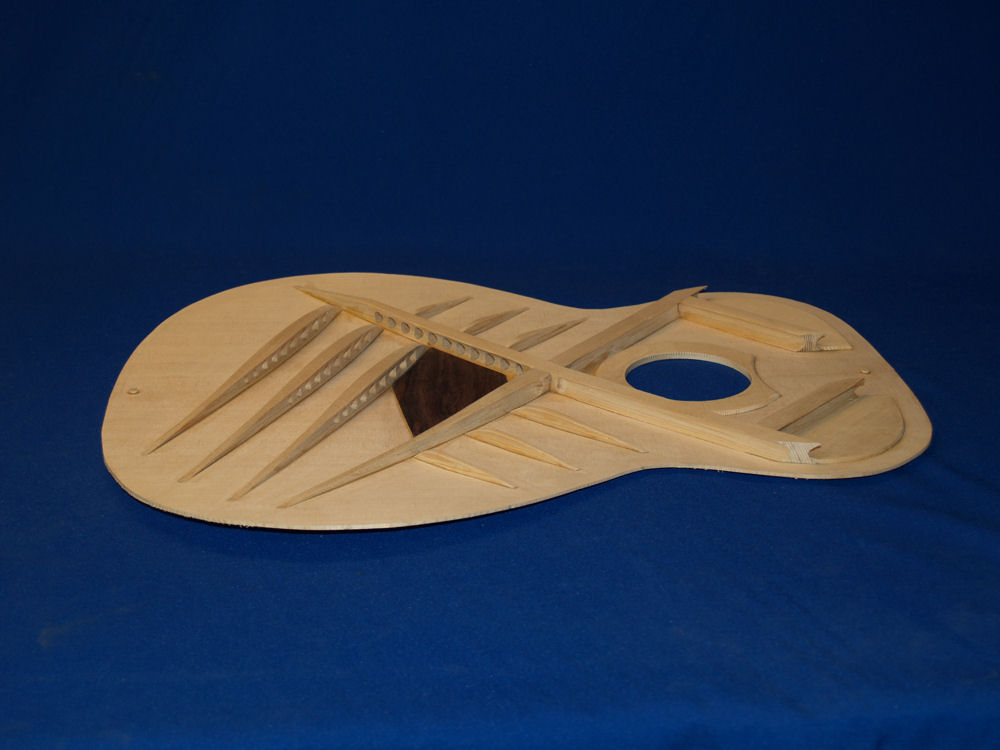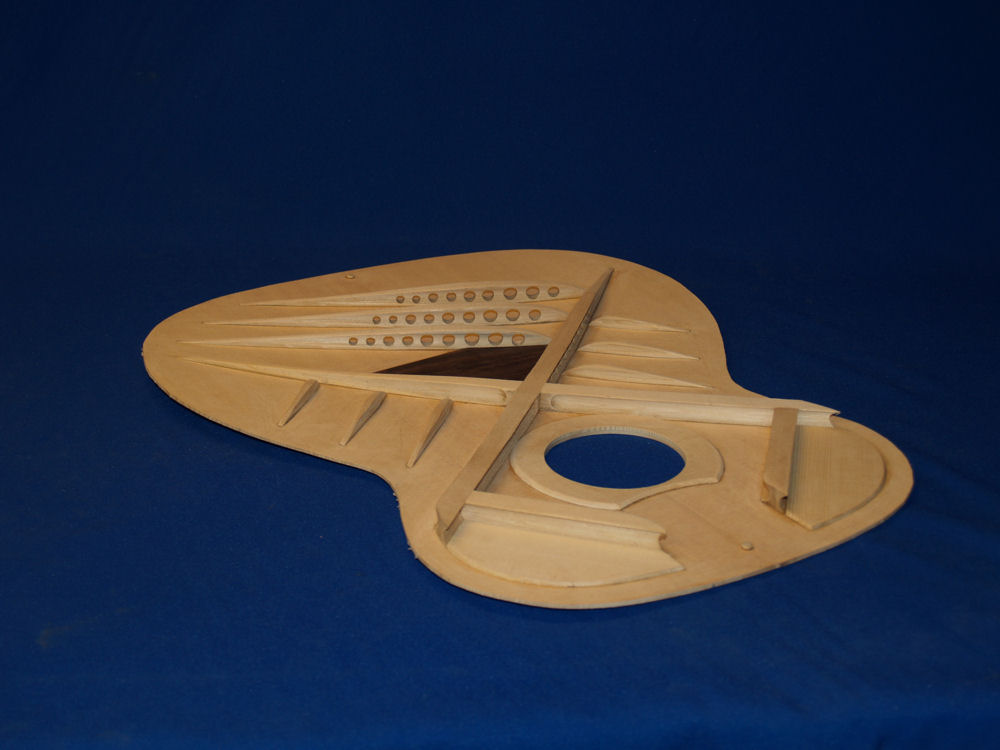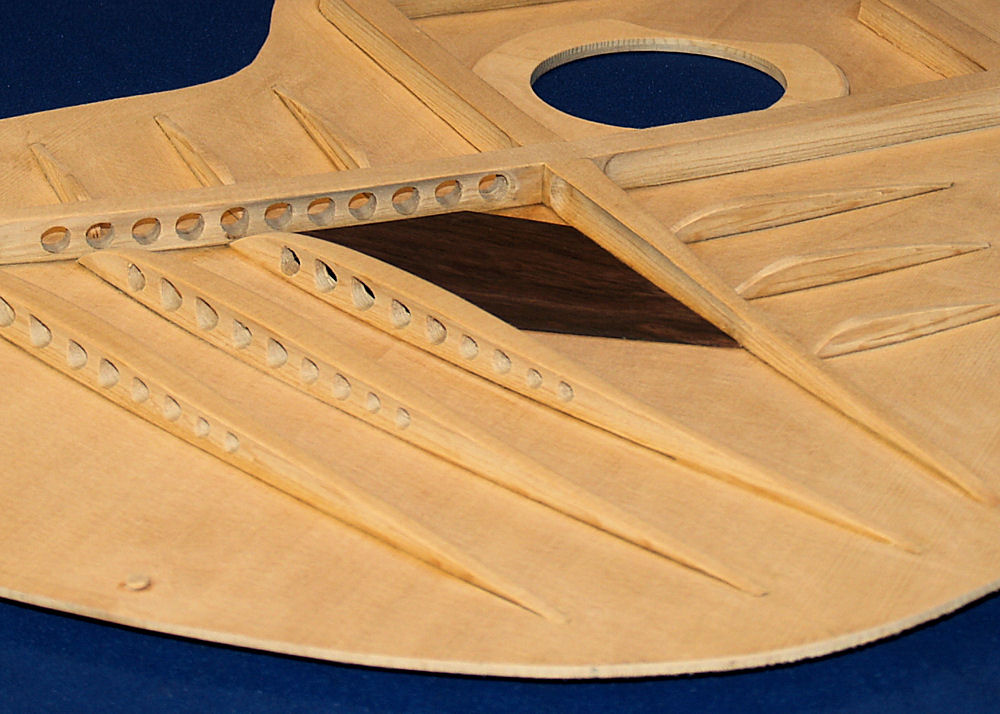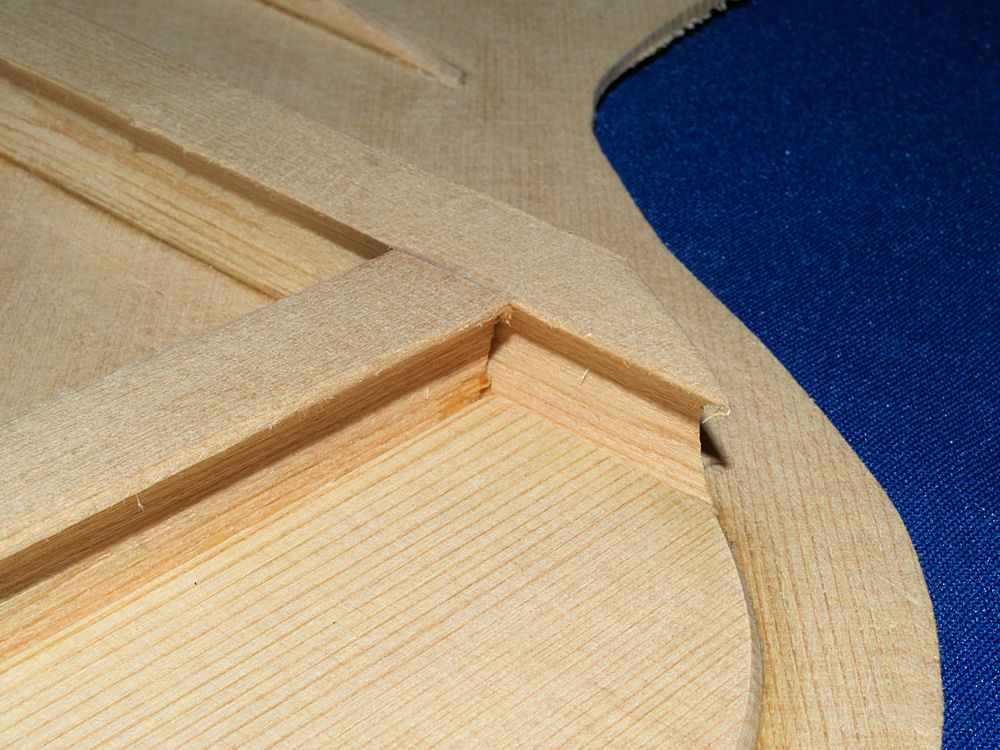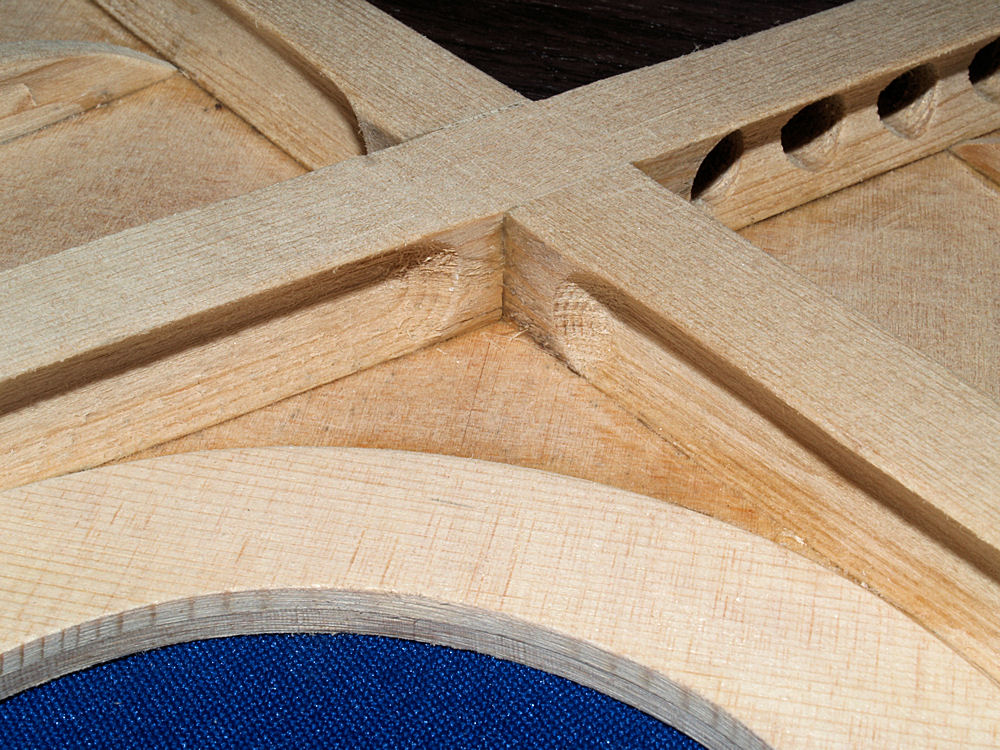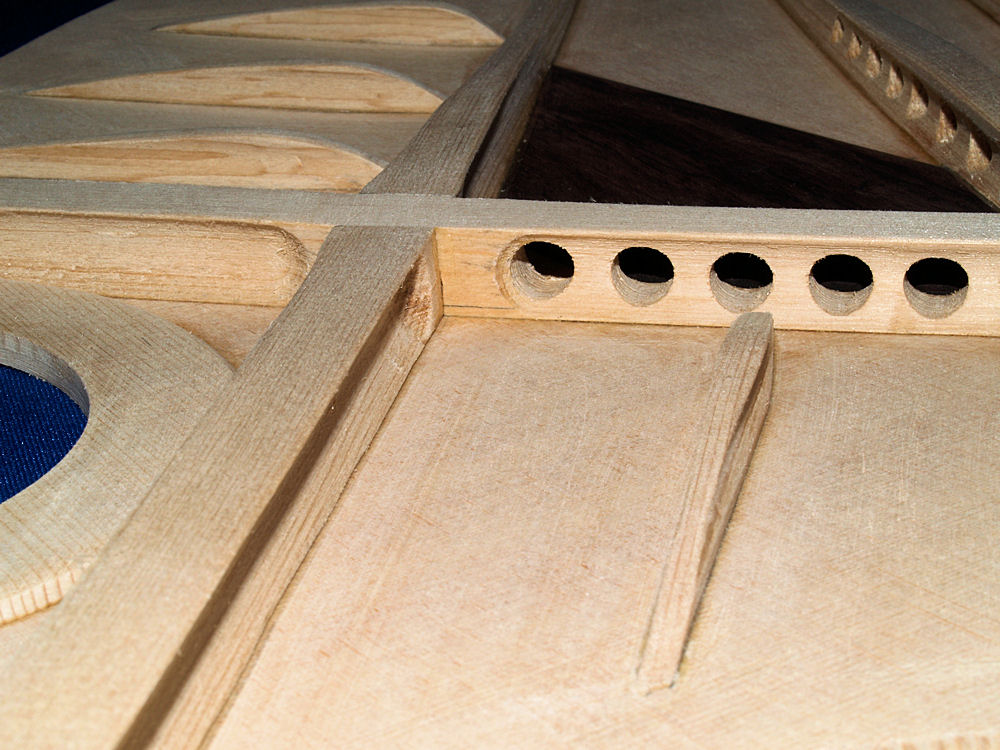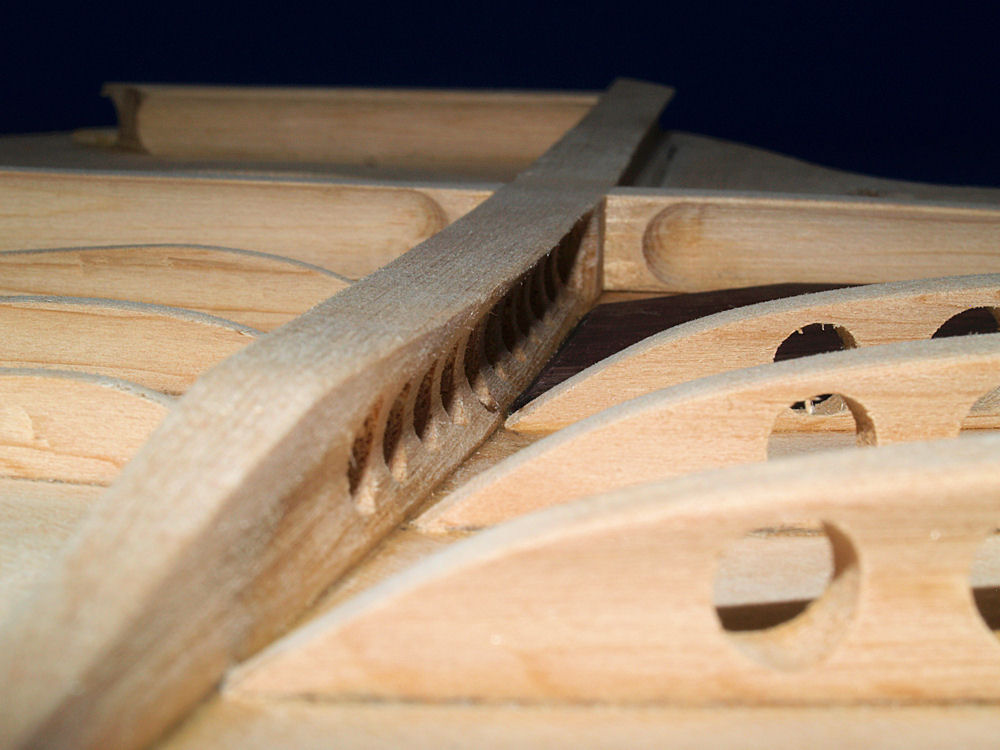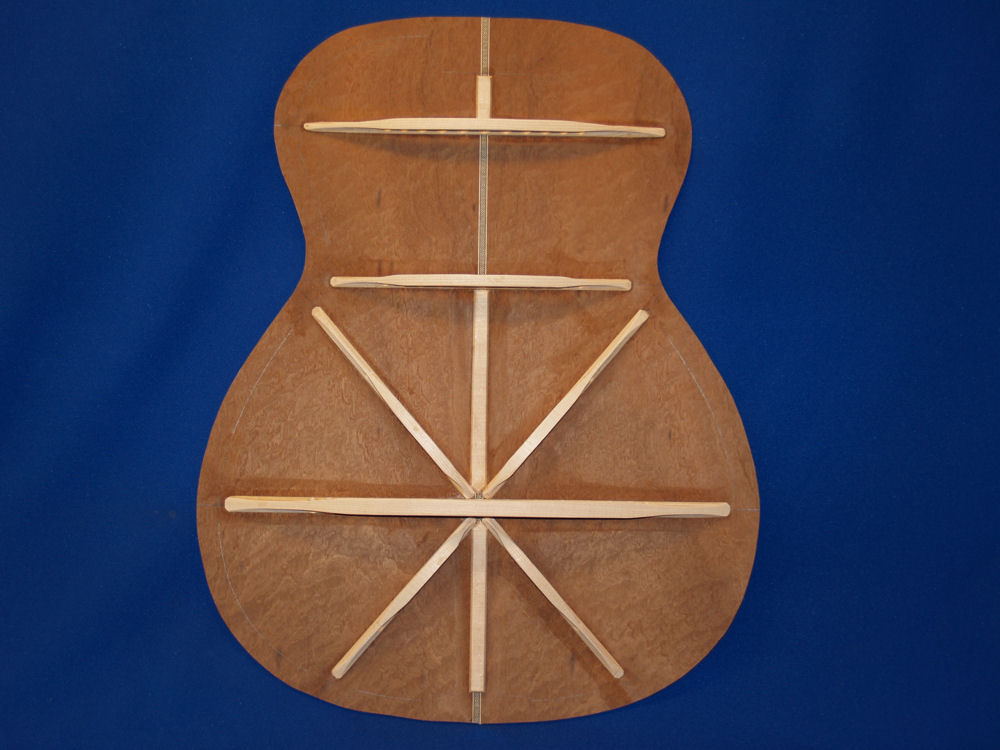 The back of the guitar is supported with a spiderweb system of I-beams with holes cut out.